WELCOME TO THE MID NORTH COAST PIONEERS (MNCP) WEBSITE
This family history website began its' life back in 2008. It was established by Stuart Gregory in preparation for a Gregory family reunion in Newcastle in 2009. The actual website server has always been located in Stuart's home office in Perth, Western Australia. Various versions of the open source software program, now called webtrees, has been used to manage and display the database. Sincere thanks are given to the prime developer, Greg  Roach and to all of the other developers who have contributed so much time and effort in its' development.
Some brief details of the MNCP website are:-
It was last updated on October 4, 2023.
There are 93,263 people with 8,691 different surnames in this family tree.
The earliest recorded event is the Birth of John AYSSHDOWNE in 1500.
The largest family is:
Thomas SMITH + Charlotte BLANCH
The most recent event is the Birth of Private in 2023.
For further statistics, see below.
If you have any comments or feedback please contact Stuart Gregory.
This Web Site is Work In Progress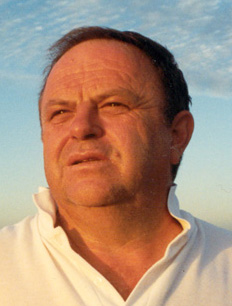 Over the years, many family members have added to the data included in this site. It is because of these generous efforts that the web site has grown from simply recording my family interests, to recording family interests that are commonly linked. Because of this common linking, the families shown have mostly descended from the pioneering families of the Hunter and Manning valleys.

There are a number of families that arrived in Australia as government assisted migrants and there are a number of families who are descended from convicts. These two groups comprise the majority of the pioneering families shown here. Most of the government assisted migrant families came from the Highlands and western isles of Scotland.

I am particularly anxious that all of the information shown is correct. This is often difficult due to many factors and decisions have to be made as to what data is the most likely to be correct. The data included in the NSW on-line Births, Deaths and Marriages Indices is sometimes incorrect. Inscriptions on headstones and information in church records is sometimes incorrect. Judgements have to be made. Having said this, I am most anxious to be advised of any incorrect information that is shown. Please email me and let me know about these errors and why they are incorrect.

If your family is not included, why not drop me an email and let me know your family details. If you wish to do this, may I suggest that you read the FAQ's first, particularly this one.
On the other hand, all of the information of which we are aware is shown on our web site. We don't withhold information. Therefore, please do not make contact simply asking for more information. Again, may I suggest that you read the FAQs, particularly this one.
The details shown mostly comprise the simple birth, marriage and death details, it is desirable that this basic information is expanded to include how these families interacted, not only through marriage, but their contributions to their local areas and Australian history in general. I would particularly like information on our family members who gave their lives in various theatres of war and other conflicts. Family stories, family pictures and other anecdotes make visiting this web site much more enjoyable and worthwhile.

Finally I repeat that the information shown on this web site is certainly incomplete and there may be errors. I would be appreciative of an email notification of any errors found and the supporting sources of the correct information.
Stuart
News
Update webtrees to V2.1.17
A further upgrade to the webtrees software was made a few days ago. Since updating I have found a couple of issues which I am looking into. Hopefully they will be resolved shortly.
Upgrade to webtrees to v2.1.15
If you have visted this site in the past you will now notice some changes to how it looks and works. The reason for this is that it is now designed to work more comfortably with mobile devices such as touch screens, tablets and mobile phones. This has been a major process for me and it is not yet fully complete and probably never will be!
This has been a major change that has required major work for all of the volunteers who write the underlying code. I would like to express my sincere thanks to Greg Roach who has led the team for many years. His continuing contribution and support to all users is outstanding. There are many others who have made and continue to make, major contributions to the development of the software and to supporting users. There are too many to name individually. To all developers I wish to express my sincere gratitude.
Stuart
NSW BDM Registrations
Some time ago the NSW BDM Registry enabled the ability to identify the exact date of when the Birth, Death or Marriage occurred. Documenting my research began 15 to 20 years ago. As a result there are many refences for which the exact date has not been confirmed.
Over the past few years I have progressed in checking exact dates. If I have done so, I mark that reference (Source) with the sub-tag: Quality of data: "primary source".
To see if I have confirmed the exact date, click on the little triangle sign to the left of the Source entry. If the drop-down list shows the above phrase you can be fairly confident that the date is the date that was registered.
Who is online
No signed-in and no anonymous users