IMPORTANT ADVICE RE EMAILS
Over the last several months I have been experiencing unusual behaviour with emails being sent by visitors clicking on the email links at the bottom of each page on the Mid North Coast Pioneers (MNCP) web site. I was not receiving these emails. I found this out when I discovered that there were messages in the website logs which I had not received in my usual email account. I then tried to respond to these messages using my usual email account. Whilst doing this, I began investigating what may have been causing the problem. This involved considerable work in adjusting the programming within webtrees (the software managing the MNCP database) and having lengthy discussion with my ISP.
Whilst grappling with this issue I began sending replies to the messages I found in the logs. After a while, when I had not received any response to my emails, I concluded it was some issue outside of my control. After a series of tests, I discovered that it was my ISP who was simply trashing my emails. That is, they simply stopped me receiving emails from the MNCP web site and they were simply not sending emails that I sent, that referred to the MNCP web site. They did this without any advice or warning to me. No error messages – nothing.
Following various trials I have found that my ISP was doing the same thing for all emails that included a URL that contained the words ….dyndns.info. To give this some relevance, the URL for the MNCP web site is: mncp.scss.dyndns.info. This is the URL provided to me from the dynamic name server (dns) I use. I use a dns because I cannot afford to locate the MNCP web site on a commercial site. The current size of the MNCP web site is over 1 Terabyte of disk space and is actively accessed. The MNCP web site is located on a small server in my home and the dns is used to redirect external traffic to my server passing through several modems and a firewall.
To resolve this email issue, I have had to reconfigure webtrees to stop using my ISP for emails, and send all emails through an account at Google Gmail. Then I have had to use the same Gmail account and not my account with my ISP, so that I can receive the emails.
All of the above should not be of concern to any new visitor clicking on the email links at the bottom of each web page. I should now receive them. However, for the many people with whom I have regular contact, you should not use the stuart @ scss . com . au email address to contact me. It would be appreciated if you could change my email address in your Contact list to stuart.mncp @ gmail . com. You will need to remove the spaces.
I sincerely apologise to all the people who have tried to make contact in the last two months or so and have not received an acknowledgement or reply. I am working my way through the MNCP email logs and will be responding to all as soon as possible.
Hopefully my ISP will respond to my complaint in due time and correct their error.
Stuart Gregory
Administrator

July 29, 2020
- 9:35:26 a.m.
This Web Site is Work In Progress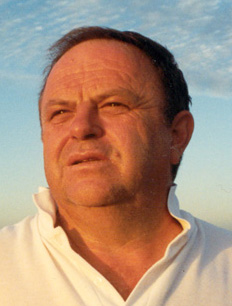 Over the years, many family members have added to the data included in this site. It is because of these generous efforts that the web site has grown from simply recording my family interests, to recording family interests that are commonly linked. Because of this common linking, the families shown have mostly descended from the pioneering families of the Hunter and Manning valleys.

There are a number of families that arrived in Australia as government assisted migrants and there are a number of families who are descended from convicts. These two groups comprise the majority of the pioneering families shown here. Most of the government assisted migrant families came from the Highlands and western isles of Scotland.

I am particularly anxious that all of the information shown is correct. This is often difficult due to many factors and decisions have to be made as to what data is the most likely to be correct. The data included in the NSW on-line Births, Deaths and Marriages Indices is sometimes incorrect. Inscriptions on headstones and information in church records is sometimes incorrect. Judgements have to be made. Having said this, I am most anxious to be advised of any incorrect information that is shown. Please email me and let me know about these errors and why they are incorrect.

If your family is not included, why not drop me an email and let me know your family details. If you wish to do this, may I suggest that you read the FAQ's first, particularly this one.
On the other hand, all of the information of which we are aware is shown on our web site. We don't withhold information. Therefore, please do not make contact simply asking for more information. Again, may I suggest that you read the FAQs, particularly this one.
The details shown mostly comprise the simple birth, marriage and death details, it is desirable that this basic information is expanded to include how these families interacted, not only through marriage, but their contributions to their local areas and Australian history in general. I would particularly like information on our family members who gave their lives in various theatres of war and other conflicts. Family stories, family pictures and other anecdotes make visiting this web site much more enjoyable and worthwhile.

Finally I repeat that the information shown on this web site is certainly incomplete and there may be errors. I would be appreciative of an email notification of any errors found and the supporting sources of the correct information.
Stuart
Statistics —
Mid North Coast Pioneers - Newcastle to Lismore and beyond
This family tree was last updated on August 9, 2020.
Latest birth year
This information is private and cannot be shown.
Average age at death
65
Males: 64 Females: 67
Family with the most children
19
Average number of children per family
2.3
News
LATEST ON EMAILS
August 6, 2020
- 6:05:25 p.m.
I have now responded to all the emails received from visitors to the website. If you haven't received a response from me, may I suggest that you try again. I understand that I am now receiving all emails created by visitors using the email links at the bottom of all the pages.
LATEST ON EMAILS
August 3, 2020
- 5:28:58 p.m.
From experience I am now receiving emails from visitors using the links at the bottom of each page, using my new Gmail account. This is the good news.
The bad news is that my ISP has still not resolved the email issues using my Domain account. They have refferred my request for assistance "to their Domain Server Team". I hope it will be resolved soon.
Top 10 given names
Female
Name
Count
COUNT
Mary
3,772
3772
Elizabeth
2,323
2323
Ann
1,955
1955
Jane
1,829
1829
Margaret
1,440
1440
May
1,301
1301
Sarah
1,240
1240
Alice
953
953
Ellen
827
827
Catherine
812
812

Male
Name
Count
COUNT
John
4,924
4924
William
4,695
4695
James
3,297
3297
George
2,723
2723
Thomas
2,292
2292
Henry
2,149
2149
Robert
1,710
1710
Charles
1,707
1707
Edward
1,348
1348
Joseph
1,084
1084